I can provide the following house call veterinary services and wellness care for your healthy pet, diagnostics and treatment for many illnesses, and euthanasia when you feel the time is right.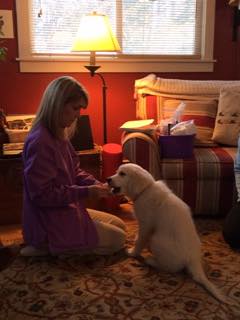 CAT VACCINATIONS:
FVRCP (Feline Distemper)
FELV (Feline Leukemia)
RABIES
DOG VACCINATIONS:
DHPP (Canine Distemper)
LYME
LEPTOSPIROSIS
BORDETELLA (Kennel Cough)
RABIES
SURGERY:
Surgeries and X-rays will be referred to local veterinary hospitals based on needs of the patient.
EUTHANASIA:
The loss of a loved pet can be a traumatic experience for you and your family.  When it's time to say goodbye, I offer an option for a peaceful and gentle death for your pet in its own home.
ADDITIONAL SERVICES: 
Physical Exams
Blood Testing

Heartworm / Lyme / Ehrlichia / Anaplasma
Feline Leukemia / FIV
General Health Profile (CBC / Chemistry Panel)
Thyroid Testing

Fecal Examinations
Gastrointestinal Upset
Urinary Tract Infections
Tumor Evaluations
Skin Diseases
Eye and Ear Infections
Parasite Prevention and Control
Note: Intensive care cases would be best managed in a full-service veterinary hospital.  For after hour emergencies, call Eastern Maine Emergency Veterinary Clinic at (207)989-6267.