Scheduling:
If you are in need of immediate care, I recommend contacting the Eastern Maine Emergency Veterinary Clinic in Brewer (207-989-6267).
Service Areas & Pricing:

The cities and towns I service as well as my fee schedule is posted here.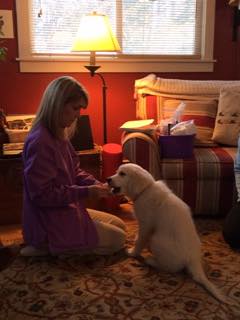 CAT VACCINATIONS:
PureVax FVRCP (Feline Distemper)
PureVax FELV (Feline Leukemia)
PureVax RABIES
DOG VACCINATIONS:
DHPP (Canine Distemper)
LYME
LEPTOSPIROSIS
BORDETELLA (Kennel Cough)
RABIES
SURGERY:
Surgeries and X-rays will be referred to local veterinary hospitals based on needs of the patient.
EUTHANASIA:
The loss of a loved pet can be a traumatic experience for you and your family.  When it's time to say goodbye, I offer an option for a peaceful and gentle death for your pet in its own home.
ADDITIONAL SERVICES: 
Physical Exams
Blood Testing

Heartworm / Lyme / Ehrlichia / Anaplasma
Feline Leukemia / FIV
General Health Profile (CBC / Chemistry Panel)
Thyroid Testing

Fecal Examinations
Gastrointestinal Upset
Urinary Tract Infections
Tumor Evaluations
Skin Diseases
Eye and Ear Infections
Parasite Prevention and Control
Note: Intensive care cases would be best managed in a full-service veterinary hospital.  For after hour emergencies, call Eastern Maine Emergency Veterinary Clinic at (207)989-6267.